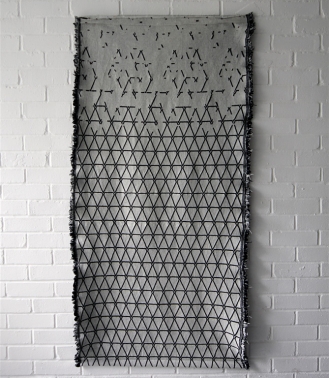 White Giant. Lambs wool Jacquard weave.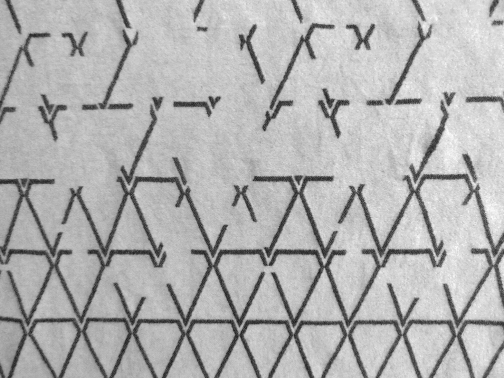 Close up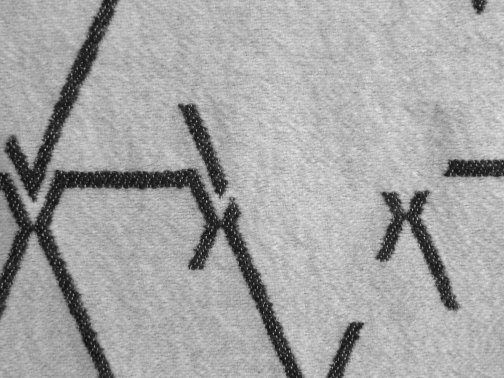 Close up
19/20.WG.2011

Developed as part of an ongoing study of concrete car parks in the UK, 'White Giant' is a Jacquard weave referencing the faceted surfaces of pre-cast concrete, load-bearing v-sections arranged to form a repeating diamond pattern of the exterior of Debenham's car park, in London.

Michael Blampied's car park, designed for Debenhams in 1970, is built on a truncated, triangular site in central London. The plan is an irregular polygon, replicated over ten levels. The building's perimeter is supported by a system of pre-cast concrete, load-bearing v-sections arranged to form a repeating diamond pattern which allows the required natural ventilation and encapsulates almost the entire building. A 'screen' of vertical cables, invisible from outside on the street, protects pedestrians inside. The faceted surfaces of the building's v-sections create a contrasting pattern of light and shade across a vast, tessellating field of geometric shapes – the result is a striking, sculptural and highly functional building.

The name 'White Giant' is taken from the traditional, very distinctive type of large, white-ground pile carpet woven by Berber tribes. The Berber women of the Atlas and Rif Mountains of Morocco produce these amazing rugs. Their graphic patterns highlight the relationship between form and nothingness as the repeated designs gradually disappear and unravel into nothing.
Architects Le Corbusier, Marcel Breuer, Alvar Aalto and Arne Jacobsen all used these rugs regularly within the interiors of their buildings. The rugs have an unusual combination of minimalism and handmade detail, and restraint and inventiveness that compliments the design aesthetics of these Modernist architects.

The interplay in the designs of something and nothing, of foreground and background, is further referenced in the names of the tribes and the places of the regions where the rugs are produced. For example, the name of one tribe translates as "people from between somewhere and nowhere". This immediately connected with my notion of the multi-story car park, of being somewhere and nowhere, of being a place and at the same time a non-place. Unlike a place, that acts as a final destination, the multi-story car park functions to provide a transitionary, in between moment between places.

The repetition and unravelling of the weave enhances the formal ideas of place and non-place as well as the slow decay of the building and the inevitable demolition of this car park.

All rights reserved.
Copyright © Sophie Tarbuck.