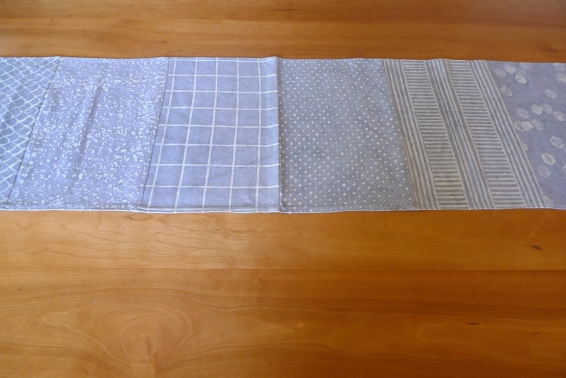 Component Batik. Hand painted batik resist, Indigo direct dye on linen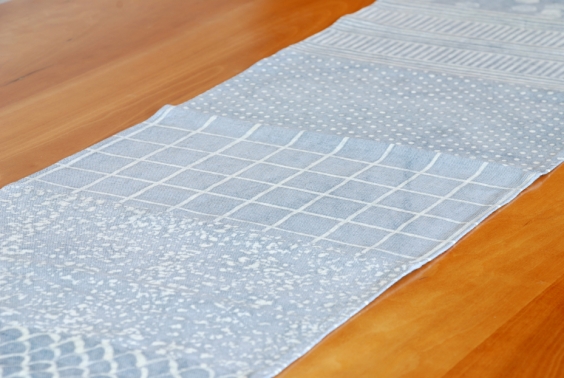 19/20.CB.2013
Component Batik is part of 'Building Blocks', a set of new work created by Sophie Tarbuck and commissioned especially for High Cross House, Dartington, Devon.
In the summer of 1925 Leonard and Dorothy Elmhurst, in pursuit of an ideal purchased the remains of the ancient estate of Dartington in Devon. This consisted of two farms, woodlands and the buildings and grounds of a medieval Hall.
As part of this ideal they founded a co-educational boarding school, which under the direction of W.B.Curry, gained international reputation and notoriety as centre for 'free' education.
W B Curry persuaded Leonard and Dorothy Elmhirst to scrap the existing plans they had for the headmaster's house and instead employ William Lescaze, a Swiss-born American architect, and one of the pioneers of modernism in American architecture. It was his view that a progressive school should have a progressive architect, and the Elmhirst's agreed. High Cross Hill House was the first of the International Modern Style buildings to be built at Dartington.
The work in these two rooms at High Cross House not only references the buildings space, planes, surface, and volume but also looks at all the components that make up Dartington and a school devoted to scientific rural development and educational experiment.
Hanging in the dining room of High Cross House is a pair of curtains printed using a two-colour block print on heavy Irish linen, in grass green and brownish black. This original textile design is by Susan Bosence, a renowned artist and teacher in hand block printing and resist dyeing.
Bosence had arrived at Dartington in 1939 to work as secretary to William B Curry, a position in which she had been working for some years when (the story goes) a viewing of some printed fabrics caught her interest, and she began to experiment with textile printing. This led to a lifelong study of textile printing techniques and dyestuffs, and a career as a textile print artist, teacher and author on the subject.
Component batik comprises 12 components representing the 12 elements of Dartington: textiles, research, service, school, dance/drama, forestry, building, farms, poultry, gardens, orchards and crafts. Each element is hand-painted with wax and hand-dyed using the traditional techniques Bosence used. This piece is displayed in the dining room close to her original curtains.
All rights reserved. 
Copyright © Sophie Tarbuck.