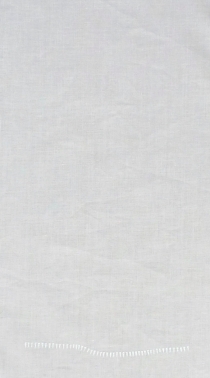 1827/10,940 tonnes. China Clay on cotton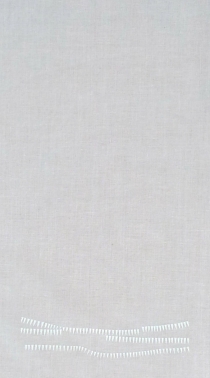 1891/500,000 tonnes. China Clay on cotton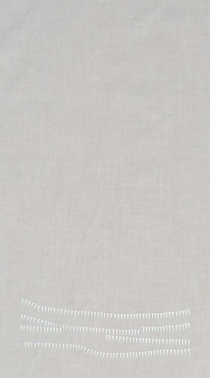 1900/561,000 tonnes. China Clay on cotton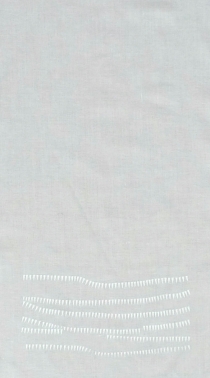 1912/847,000 tonnes. China Clay on cotton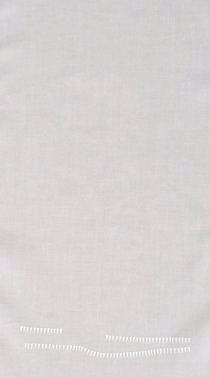 1918/426,000 tonnes. China Clay on cotton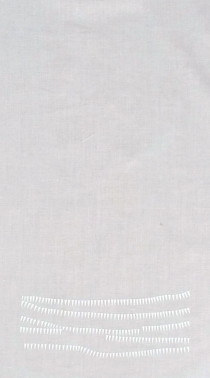 1955/1,162,000 tonnes. China Clay on cotton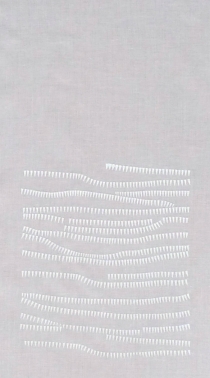 1964/2,007,000 tonnes. China Clay on cotton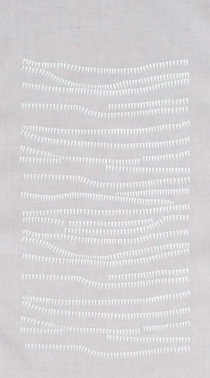 1974/3,023,000 tonnes. China Clay on cotton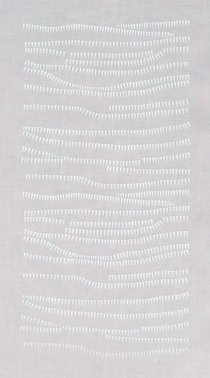 1988/3,277,000 tonnes. China Clay on cotton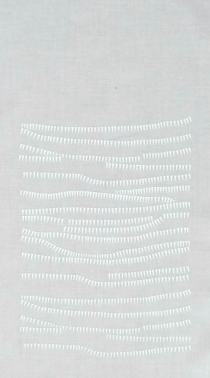 2000/2,390,000 tonnes. China Clay on cotton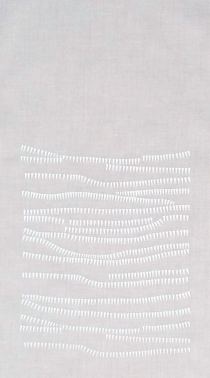 2001/2,200,000 tonnes. China Clay on cotton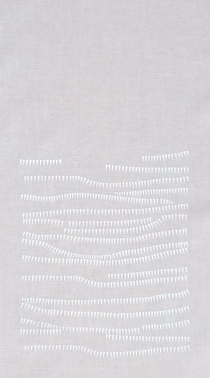 2003/2,100,000 tonnes. China Clay on cotton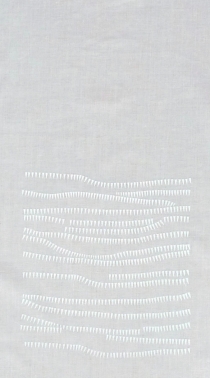 2005/1,900,000 tonnes. China Clay on cotton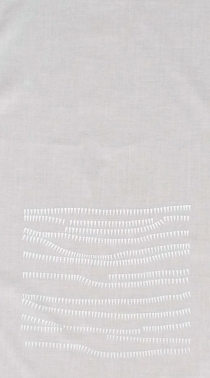 2007/1,680,000 tonnes. China Clay on cotton
19/20.TRFCCC.1-14.2011

The Rise and Fall of China Clay is a set of 14 prints created especially for the Clay Dryers exhibition. Referencing the diagrammatic interpretation for slopes from Ordnance Survey maps, for the contours of the St. Austell china clay pits, the prints plot the rise and fall of china clay production from 1827 to 2007. Printed with white china clay onto white cotton, a product that's high in kaolin (or china clay) content, the designs subtly reference the rise and decline of this once thriving industry.
Clay Dryers was an exhibit, as part of Cornwall Design Season 2011 that took a story, nominated by MJ Long and interpreted the development of clay dryer technology that impacted on the sociopolitical and economic development of Cornwall over the last 200 years.
Clay Dryers was an exhibit designed by Kathryn Tyler, Nick Raven and Sophie Tarbuck at Events Square, Falmouth 26th March - 25th April. It was sponsored by Falmouth Festivals Ltd, Blake Construction and Imerys.
All rights reserved.
Copyright © Sophie Tarbuck.