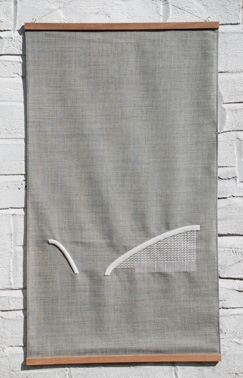 Palavela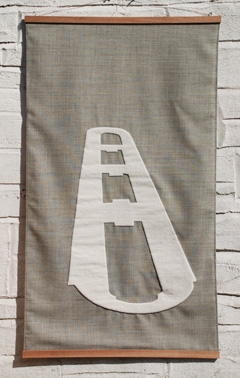 Lingotto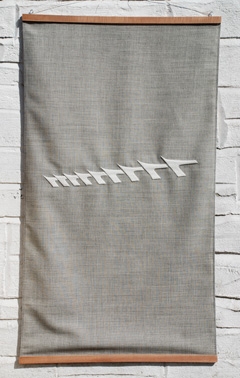 Torino Esposizioni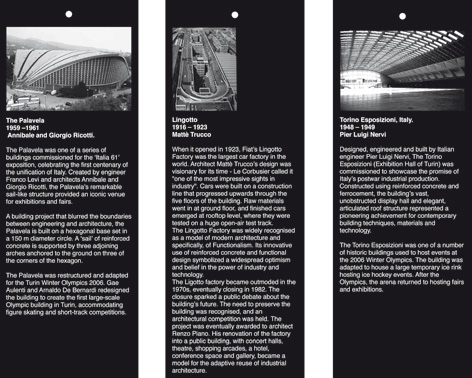 Info labels
The Italian Job

Created for 'That's Design' at the Milan Design Fair in 2009, this work took inspiration from the car chase around Turin which featured in Peter Collinson's 1969 film, The Italian Job. The three Minis race up the sail-like roof of the Palavela, around the rooftop test track of the famous Fiat Lingotto factory building and into the Turin exhibition hall.

Re-presenting elements from each of the Italian concrete structures, printed with 3D ink onto English wool (a reference to the 'Britishness' of the film), the work presents a similarly removed experience of the buildings, and celebrates their forms.

Many famous old buildings depend on their potential for adaptation for survival. These three buildings have all been restored, refurbished and converted into multi-purpose facilities - and the integrity of their original innovative concrete forms is retained.

Each print was exhibited alongside labels outlining histories of the buildings.
All rights reserved.
Copyright © Sophie Tarbuck.