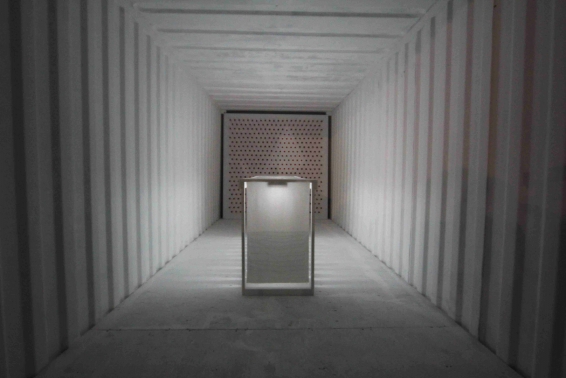 Shipping container, Falmouth, Cornwall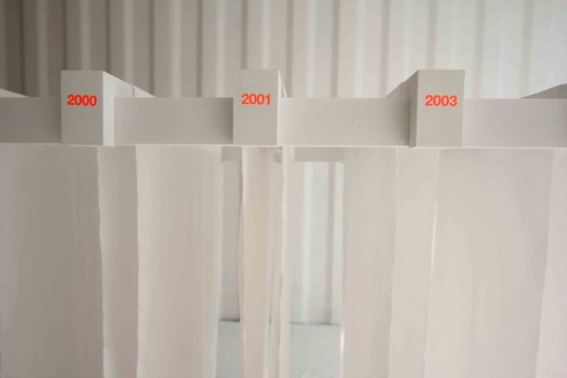 The Rise and Fall of China Clay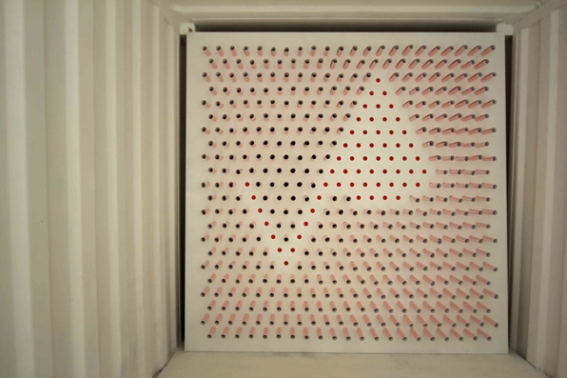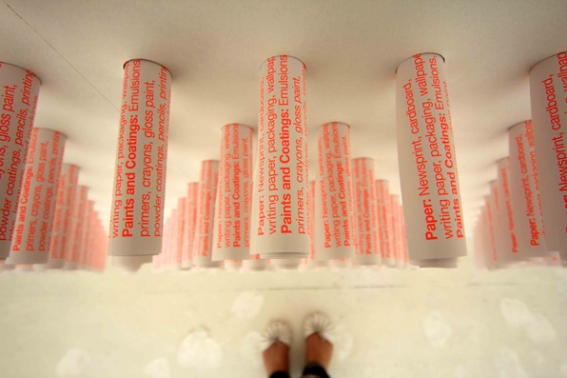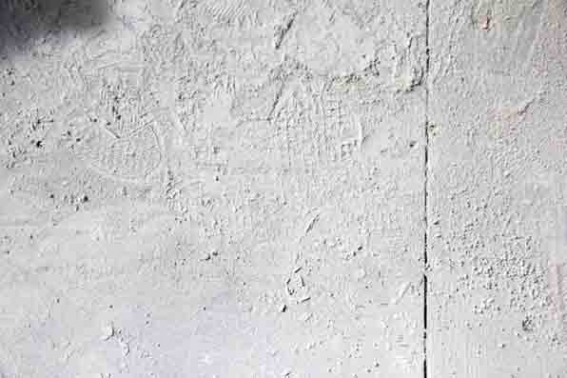 Clay Dryers / Cornwall Design Season 2011

Clay Dryers was an exhibit, as part of Cornwall Design Season 2011 that took a story, nominated by MJ Long and interpreted the development of clay dryer technology that impacted on the sociopolitical and economic development of Cornwall over the last 200 years.

Our aim was to engage visitors by uncovering and revealing, through the exhibition, the story of the clay dryers and to communicate some of the history of the wider china clay industry. We didn't want to be too literal but instead our approach was to produce a creative and dynamic interpretation communicating themes of the story through sensory 'touch points' aiding an experiential understanding of the story.

The main exhibit was a set of 14 prints created especially for the Cornwall Design Season exhibition. Referencing the diagrammatic interpretation for slopes from Ordnance Survey maps, for the contours of the St. Austell china clay pits, the prints plot the rise and fall of china clay production from 1827 to 2007. Printed with white china clay onto white cotton, a product that's high in kaolin (or china clay) content, the designs subtly reference the rise and decline of this once thriving industry.
A Large peg board, referencing what we'd seen as part of our research at Blackpool Clay Dryers and Wheal Martyn China Clay Country Park was installed at the back of the container. Rolls of fine glossy paper, with a high kaolin (china clay) content were printed with a list of products that use china clay and then inserted into the peg board to form the English Clays Group (ECC Group) Logo. ECC was a merged group of several smaller family businesses. At its height the group were listed on the FTSE 100 Index and have since been taken over by Imerys.

Visitors were encouraged to take a roll of paper, providing them with a list of the extent to which kaolin, or china clay, is used in the products that form a part of our everyday lives. As more and more visitors took away the rolls of paper so the ECC Group logo on the peg board was slowly erased creating a powerful message about this vanishing industry.

Cornwall Design Season 2011 was a show of surprising 'design stories' exhibited in shipping containers throughout Cornwall. The stories, all nominated by people from the world of design, culture and academia, were then interpreted as an installation by local designers and artists.

Clay Dryers was an exhibit designed by Kathryn Tyler, Nick Raven and Sophie Tarbuck at Events Square, Falmouth 26th March - 25th April. It was sponsored by Falmouth Festivals Ltd, Blake Construction and Imerys.